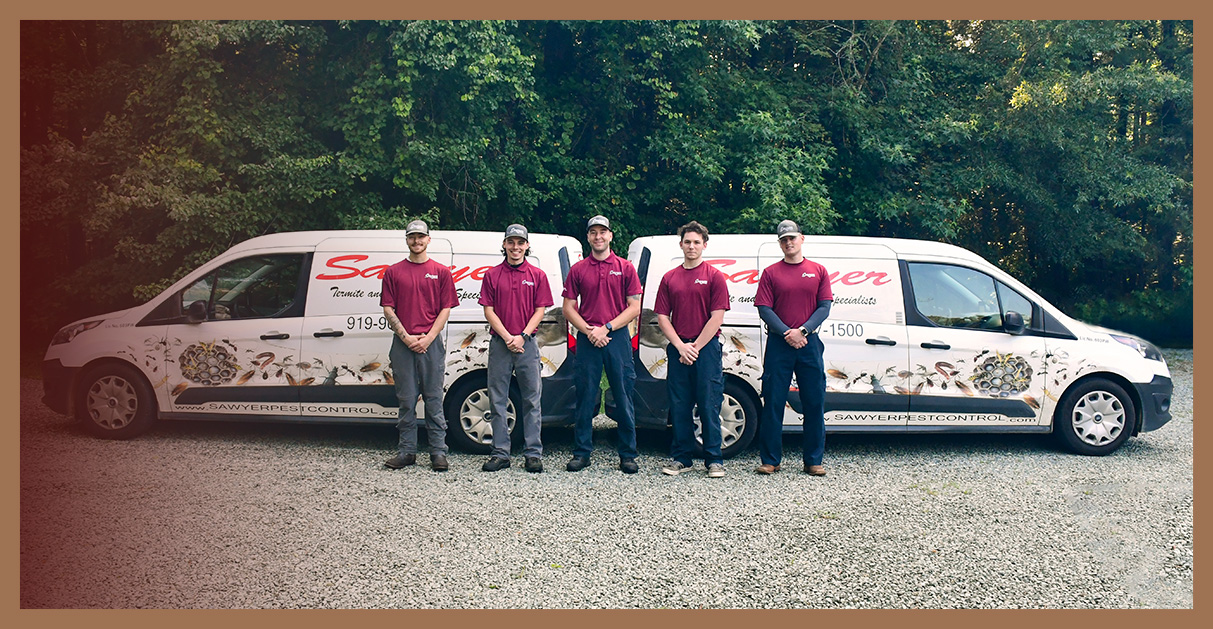 Family Owned and Operated Local Termite &
Pest Control Experts Keeping pests away from homes for 50+ years.
Pest Management Professionals in Pittsboro, North Carolina
Serving Residential & Commercial Customers in Chatham County & Orange County
Sawyer Termite & Pest Control is a Pittsboro-based team of professional pest control technicians. Although we may specialize in termites, we're here to help our local residential and commercial properties deal with just about any kind of pest, from ants to rodents and everything in between. Whether you're looking for one-time treatments or ongoing maintenance, the team at Sawyer Termite & Pest Control is here to offer you effective solutions at fair prices. Countless customers throughout Orange County, Chatham County, and surrounding areas already trust Sawyer Termite & Pest Control to help them protect their homes and businesses, so if you have questions or concerns about pests, you know that you can trust our team.
Call our Pittsboro pest management team at (919) 967-1500 today or fill out our contact form and see how easy it can be to get rid of your pest problems!
"This review is about eight years overdue. I am absolutely happy with the quality of service I am getting from Sawyer."
Pest Solutions from Certified Professionals
At Sawyer Termite & Pest Control, our technicians are all fully trained, certified, and registered. We're affiliated with the NCPMA (North Carolina Pest Management Association) and the NPMA (National Pest Management Association), which means that we hold ourselves to the highest professional standards.
When you get your pest control services from us, you're getting your pest control services from a team with a higher level of training and experience. We've been in the pest management business for over 50 years, and there's no infestation, big or small, that we can't deal with quickly and effectively.
To learn more about our Pittsboro technicians and the services they provide, call Sawyer Termite & Pest Control at (919) 967-1500 today!
Learn About Our Maintenance Plan
We offer a convenient maintenance plan so you can ensure you're pest free all year long!

Four Generations of Expertise
As a family-owned and operated business, Sawyer Termite & Pest Control provides services that combine innovative new techniques with good old-fashioned customer service principles. There's a reason that we've maintained great long-term relationships with so many of our customers – it's because we've made sure that we treat every customer like a member of the family. With fair prices, decades spent honing our skills, and a commitment to ongoing treatment so that we can stay at the top of our industry, Sawyer Termite & Pest Control is here to protect your loved ones from pests like they're our own.
If you need pest management services in Orange County or Chatham county, call Sawyer Termite & Pest Control at (919) 967-1500 or contact us online today!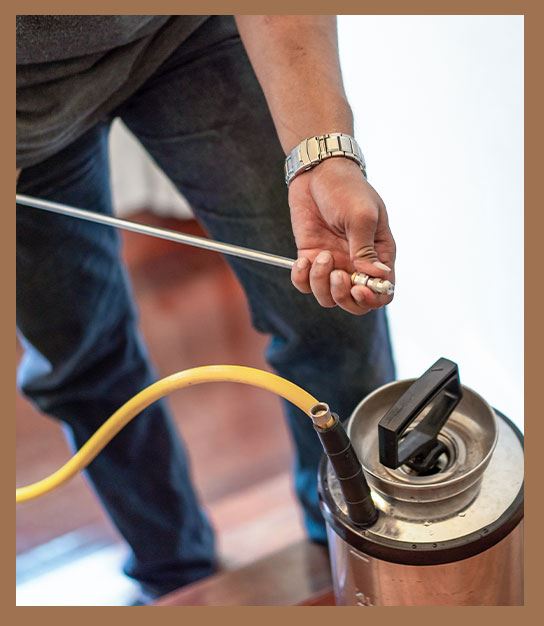 Benefits of Working with Our Expert Team
Being in Service for 50 Years is Not By Accident
We take pride in our customers' experiences with us!
Quality Products & Training

Fair & Competitive Pricing

Over 40 Years of Experience
Here to Exterminate Your Pest Problems!
Fill out the form below or give us a call at (919) 967-1500 for immediate attention.