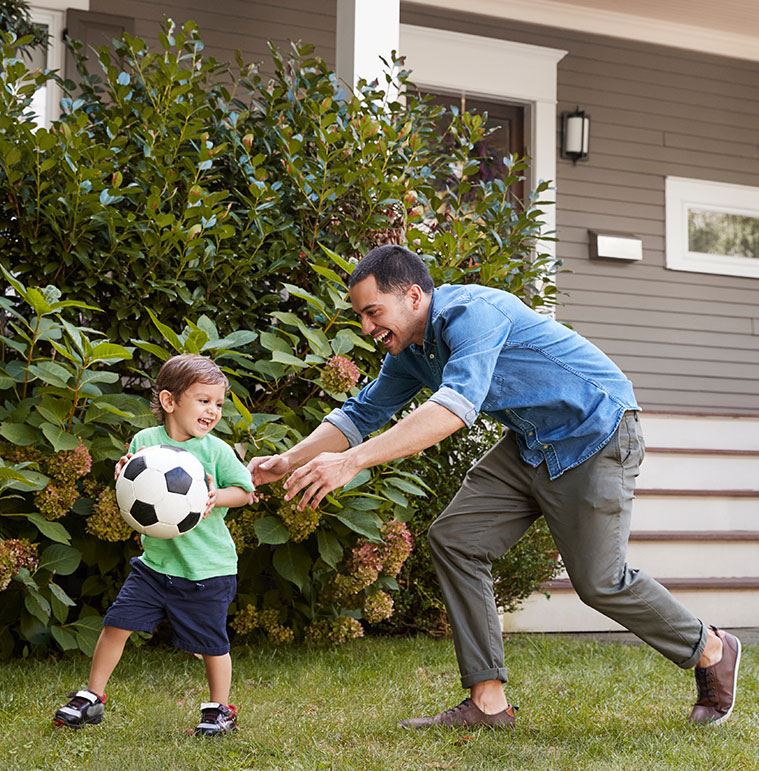 Termite Control in Chapel Hill, NC
40 Years of Experience in Orange County & Chatham County
Sawyer Termite & Pest Control offers various termite treatments and inspections to ensure your building is safe from these damaging pests. Termites target wood and other natural materials to burrow and eat through, which often causes significant weaknesses throughout your structure. This is unsafe for loved ones and clients that use your space. Let our professionals with over 40 years of experience help provide comprehensive termite control in Chapel Hill to find and remove these pests, so your home or business doesn't continue to face their unrelenting damage.
You can reach us at (919) 967-1500 to speak to a member of our team about how we can keep your space clear of pests!
Stop Pests in Their Tracks
Request Your
Appointment
& Take Back
Your Space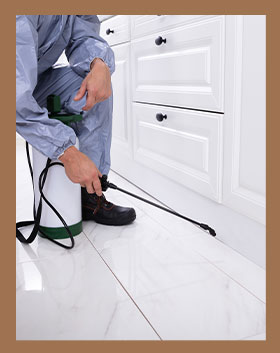 Keeping Customers
Problem-Free
Cost Effective
Special Offers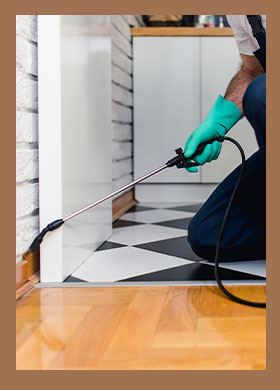 We work hard to provide a comprehensive approach to your termite treatment needs; this includes both preventive and corrective treatments as well as thorough inspections.
Our termite solutions include:
Liquid termiticide: We may use various chemicals to clear your property of termites. The size of the property, type of foundation, chemicals used, and level of infestation determine the price of this service. Once complete, we provide a one-year warranty and an available bond option that includes an annual inspection, reinspection at any time, and spot treatment at no additional cost. We recommend another treatment every six to eight years to maintain the chemical barrier around your structure.
Bait stations: These stations are placed about 15 feet apart around the perimeter of your home, depending on the infestation level. Pricing is determined per linear foot and number of stations needed for treatment. This type of termite treatment also comes with an optional bond that includes annual inspection, reinspection, and spot treatment at no additional cost.
Pretreatment: During new construction, we can complete staged treatments that prevent against termites attacking your new structure. Taking this cautionary step can ensure you don't put your home or business at risk in the future. After we have completed all treatments necessary for the structure (usually done in stages), we offer a bond guarantee if the entire structure has been treated by us. The price for pretreatment is typically $0.19 per square foot with a minimum charge of $225.
Bonded termite treatments and inspections are an investment in your future; helping to prevent devastating damages to one of your most valuable assets.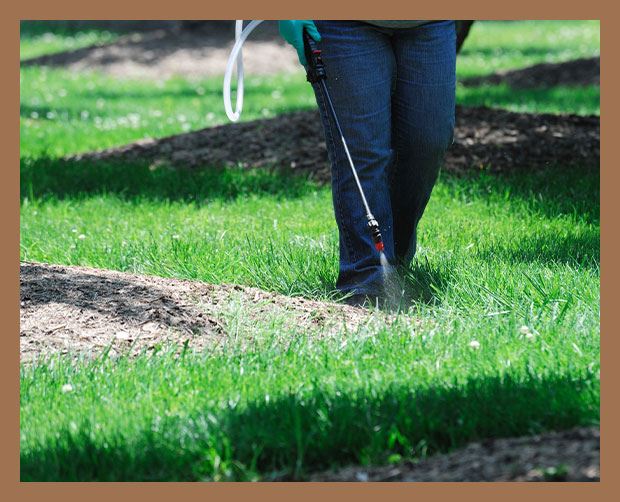 We offer three types of termite inspections depending on your goals and what kinds of previous treatments you've had.
If you're unsure or concerned about termites, schedule one of these inspection services:
Traditional inspection: A typical inspection includes thoroughly monitoring your structure for termites, other wood-destroying organisms, or conditions supporting an infestation. We recommend this service if you're concerned about termites but have never had an infestation before. Inspections cost $50 per structure.
Bond inspections: After a termite or powder post beetle treatment, inspections are completed annually to maintain your bond. These inspections look for activity or evidence of wood-destroying pests or conditions conducive to infestation, like water in the crawlspace or wood stored against the foundation. New bond prices start at $150.
Wood-destroying insect inspection: If you're preparing to sell or refinance your home, we complete these inspections to help you get approved by the lending agency. We issue an NC Official Wood-Destroying Insect Information Report as required by the NC Department of Agriculture & Consumer Services, Structural Pest Control Division. This inspection starts at $75 and increases by $25 for each additional structure being inspected as part of the report.
For termite control in Chapel Hill, you can rely on and trust Sawyer Termite & Pest Control. Our professionals have served our community for over four decades!
Call (919) 967-1500 when you are ready to schedule a free estimate!
Learn About Our Maintenance Plan
We offer a convenient maintenance plan so you can ensure you're pest free all year long!

Contact Sawyer Pest Control Today!
Fill out the form below or give us a call at (919) 967-1500 for immediate attention.