Pest Control in Chapel Hill, NC
Certified & Registered Technicians in Orange County & Chatham County
If you struggle with pest intrusions from ants, carpenter bees, fleas, rodents, or stinging bugs, Sawyer Termite & Pest Control has the long-term solutions you deserve. We have four generations of experience and offer fair pricing and lasting relationships with our clients. We provide expert pest control in Chapel Hill, NC. You deserve protection against the damage, rot, and unpleasantness these pests can cause for your home or business.
Call (919) 967-1500 and get your pests under control!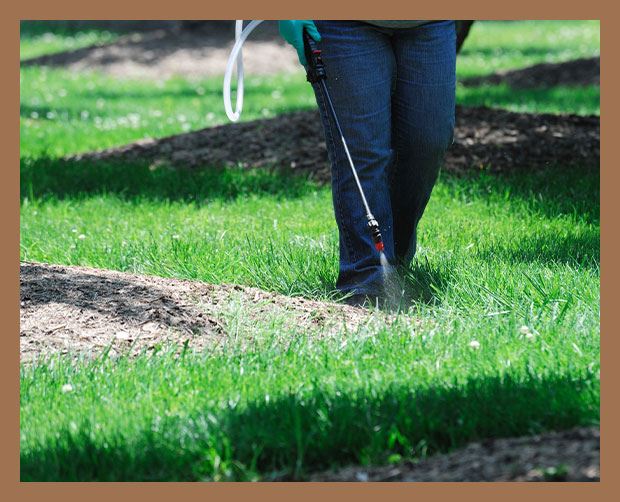 Trust Your Local Experts Who Have Been Delivering Quality Solutions For Over 40 Years!

"Highly recommend Sawyer's. Have been using them for over eight years for quarterly pest treatments."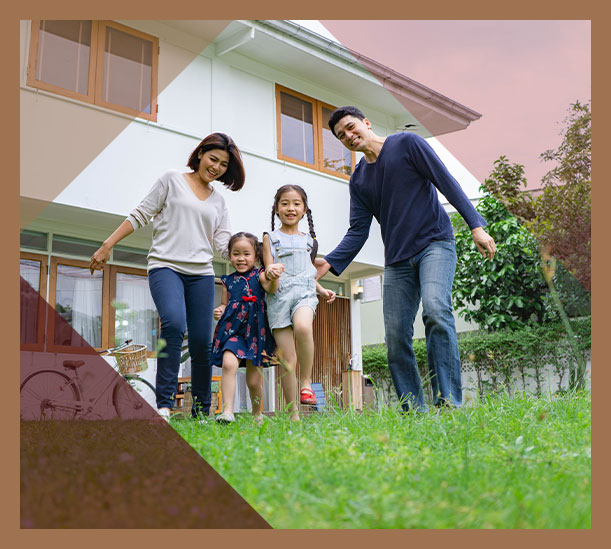 Benefits of Working with Sawyer Pest Control
Quality Products & Training

Fair & Competitive Pricing

Over 40 Years of Experience
Maintenance Programs
Our maintenance programs provide recurring pest control services. These services usually guarantee against the infestation of the structure by roaches (excluding German roaches), spiders, ants (excluding fire ants and carpenter ants), camel crickets, rodents, silverfish, and millipedes. This program is to create and then maintain a chemical barrier around the structure to reduce the chance of infestation.
Here's what you need to know about our maintenance programs:
Typically completed every three months with a 90-day guarantee (you have year-round coverage). Services can be completed outside only, outside with the inside completed only as necessary/requested, or outside and inside every service.
Some customers elect to do services more frequently (especially restaurants and commercial buildings). The most frequent schedule that we offer is a monthly service.
If you have a breakthrough of pests between your normal schedule, you can contact our office to schedule a retreatment of your property at no additional cost.
Services are scheduled in two different ways:
Our office sends you a reminder postcard to call us to set a scheduled appointment for a date and time of your choosing. This is a great option for customers who have outdoor pets/animals, want the inside of your property treated, or just simply want to know when a service technician is coming to their property.
Your technician comes out anytime within the month your service is due. This is perfect for customers with busy schedules who do not need to know when their property is being treated, or just don't want to have to add calling to schedule their pest control treatment to their to-do list.
The pricing for maintenance programs varies depending on multiple factors including the size of the structure, type of foundation, landscaping around the building, frequency of treatment, etc. Please give our office a call for our average price ranges or to request a free estimate.
One-Time Treatments
As the name describes, these are one-time treatments for any number of pests.
They can be for any of the pests listed under the maintenance program, but they can also cover:
Stinging insects: This includes wasps, hornets, yellow jackets, etc. We ask that the customer know where the nest is located before we come out for a treatment. Since these are flying insects, the nest could theoretically be upwards of 1,000 feet from where they are being seen, meaning they could be coming from a neighbor's yard where we do not have authorization to treat. We must treat the nest in order to perform an effective treatment.
Carpenter bees: We treat the holes the carpenter bees have created in the siding/wood of the structure. We recommend sealing up the holes several days after the treatment has been performed.
German roaches: These are smaller roaches typically found in kitchens. Treatment for these roaches involves treating their harborage areas, which always requires an indoor treatment. These roaches sometimes require multiple treatments in order to eliminate the colony.
Fire ants: Treatment typically requires treating the individual mounds. Pricing varies depending on size of yard and number of mounds on the property.
Fleas, ticks, and chiggers: We use a yard spray treatment for these pests to create a ring of protection around your property, while isolating the lawn and shady areas where these pests may wait out the heat. This comes with a six-month warranty until the end of the season, as we want you to enjoy the summer bug-free.
Mosquitoes: We use yard spray treatments and/or mosquito buckets to protect your residential or commercial property from these pests. These special buckets are placed in shady areas to attract female mosquitoes to enter and lay their eggs. Biocide inside the water will kill the larvae and infect the adult mosquito, so she'll contaminate each water source she moves to. This option lasts about 30 days.
Yard Spray Treatment
Our customers are always given a six-month guarantee on yard spray treatment unless treatment is completed towards the end of the season (a lower price would be offered for an end-of-season treatment, with a shorter guarantee). Yard sprays always guarantee against fleas and ticks; chiggers and/or mosquitoes may be added for an additional charge.
Yard sprays start at $200 and increase in price based on the size of the area being treated and type of landscaping. Pesticide is sprayed on the lawn and ground in shady areas where pests wait out the heat. A mosquito spray involves spraying the underside of leaves and shady areas.
Mosquito Bucket Treatment
Special buckets are placed in shady areas on the property that attract female mosquitoes to enter and lay their eggs inside. Inside the bucket, there is a net floating on the water, which has a biocide that attaches to the mosquito. This biocide will not only kill the larvae in the water but will slowly kill the female. As she travels to other water sources to lay more eggs, she contaminates each water source, killing more adult mosquitoes and their larvae. These buckets must be serviced every 30 days, and pricing is based on the number of buckets used. Pricing starts at $70 per month.
Count on our professionals when you need skilled pest control in Chapel Hill. Sawyer Termite & Pest Control is here to help you with a free estimate, payment plans, and discounts for military personnel.
Don't hesitate to schedule your appointment by calling us at (919) 967-1500 or filling out our online contact form.
Contact Sawyer Pest Control Today!
Fill out the form below or give us a call at (919) 967-1500 for immediate attention.